Première Classe
Chalon-sur-Saône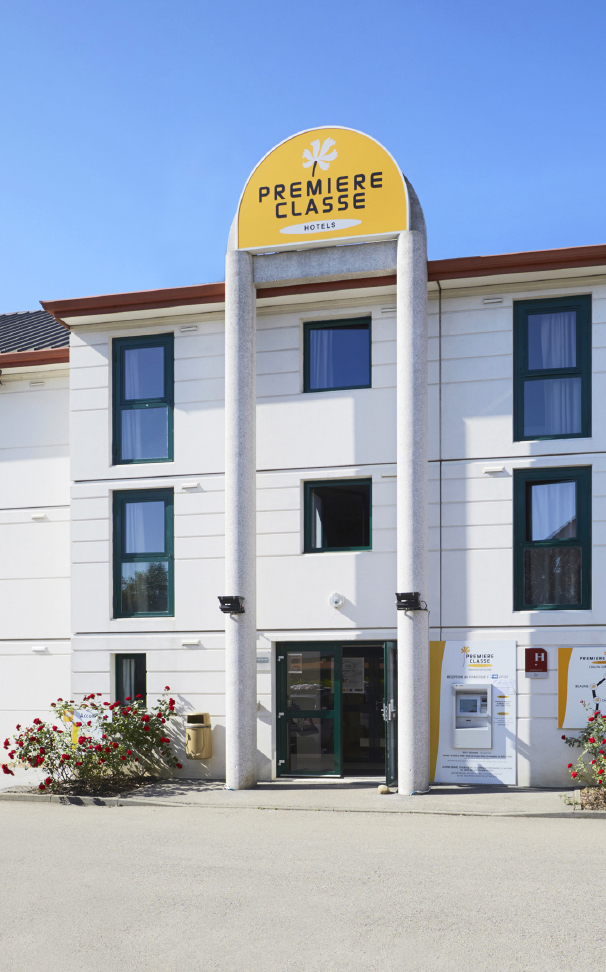 Estelle CHEVALIER and her staff welcome you at the Premiere Classe Hotel of Chalon sur Saône!
At the same address as the Campanile Hotel, the Premiere Classe Hotel is the best deal to a stay in the city of Chalon sur Saône without compromising your comfort.
The 71 air-conditioned rooms welcome you all year long for your business travel or a simple stay on your road trip.
At 3 minutes
of Motorway A6
Entry-Level price without compromise!
Indeed, all our rooms are equipped with high-quality bedding, a discreet and refined decoration, a 32' lat-screen TV with "Canal" special-interest channels and Bein Sports Channels. A Free High Speed Internet WiFi access is available in all rooms.
A continental breakfast buffet is available every day from 6am to 9.30am. For your lunch and dinner, the restaurant of the Campanile located at the same address will welcome you during opening hours.
71 air-conditioned rooms
Elevator
High Speed Internet WiFi Access offered
Large number of triple rooms, ideal for families and groups
Satellite Television: selection of special-interest channels, Bein Sports Channels
Breakfast room
Free private enclosed car park
Restaurant of the Campanile at the same address
Ideally located at 1.5km from the A6 Motorway on your business or vacation road
Première Classe
Chalon-sur-Saône